世界で初めて美術工芸品として高額品だけを扱うキャラクターフィギュア専門店として創業
Febuary,1997
Established the world's first retail store specializing in character figures, that specialize only in high-priced art and craft items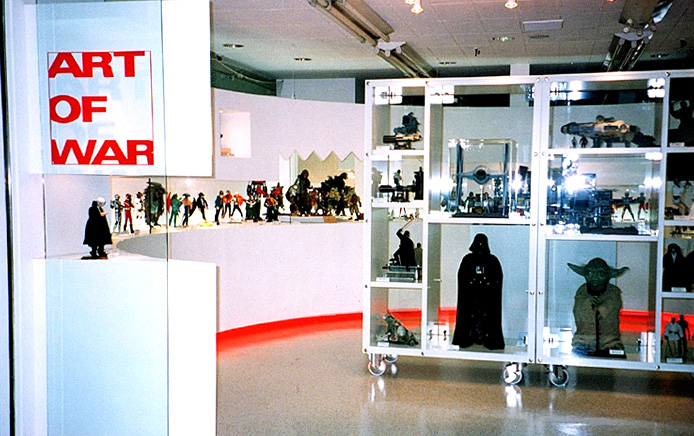 戦いをテーマに『ART OF WAR』(孫子の兵法/THE ART OF WAR)を商標登録
(日本、EU、アメリカ、中国、韓国等で登録済み)ブランドとして創業。
白泉社、円谷プロダクション、タイムワーナーエンターテイメント、カプコンなどの
各種コンテンツを高品質で立体化した塗装済み完成品を世界で初めて企画、製造、販売するメーカーとしてを活動を開始。
ショウルームについては宝飾品店など商業建築を主に手掛ける一級建築士によって設計された。
Established the brand, ART OF WAR™, a name that takes its inspiration from the title of the classic Chinese treatise, Art of War by Sun Tzu.
ART OF WAR™ is registered as a trademark in Japan, the EU, USA, China, Korea, and other countries.
When the company was established, we started out as the world's largest maker of made-to-order garage kit figures based on licensed content from companies such as Hakusensha, Tsuburaya Productions, Time Warner Entertainment, and Capcom.
Our showroom was designed by a leading architect who mainly specializes with commercial architecture projects such as jewelry stores